Full Lace Hair Wig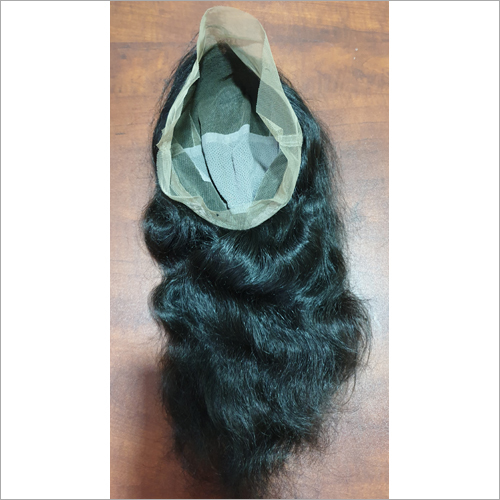 Full Lace Hair Wig
Price And Quantity
Product Specifications
Product Description
The market of hair wigs is always heated up and to fulfill this high demand we are indulged into continuous practice of making high quality Full Lace Hair Wig. Following product is derived from genuine natural sources and get fabricated in a proper format. Additionally, the following Full Lace Hair Wig stands on its quality even in tough conditions and it is very easy to stylize. It fits on the spot of natural hairs very easily without giving the odd sign of attachment. The delivery of this product is done at a very convincing price rate.
Payment terms - Online payment accepted.
FAQs of Full Lace Hair Wig
Q: What is a full lace hair wig?
A: A full lace hair wig is a sort of wig developed with a lace cap that covers the whole head. The cap is made of a fine, sheer lace material, and individual hair strands are hand-attached to the lace, making a sensible hairline and scalp appearance.
Q: How does a full lace wig contrast from other wig types?
A: Full lace wigs are particular on the grounds that the whole cap is made of lace, considering a more normal look and flexible styling. They can be separated anyplace, mirroring the presence of genuine hair development.
Q: How long is the life expectancy of a full lace hair wig?
A: The life span of a full lace wig relies upon factors like its quality, upkeep, and recurrence of wear. Top notch human hair full lace wigs can most recent quite a long while with legitimate consideration, while manufactured wigs normally have a more limited life expectancy.
Q: How would you really focus on a full lace hair wig?
A: To keep a full lace wig, you ought to consistently wash and condition it tenderly, detangle it carefully, and store it appropriately when not being used. Adhere to the consideration directions gave by the maker to explicit direction.
Q: Are full lace hair wigs reasonable for people with hair misfortune or diminishing hair?
A: Yes, full lace wigs are an incredible choice for people with hair misfortune or diminishing hair. They give a consistent and normal looking answer for cover bare spots or subsiding hairlines.