Full Lace Raw Hair Wig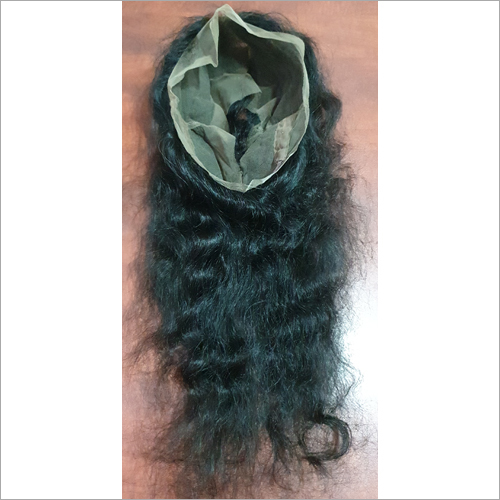 Full Lace Raw Hair Wig
Price And Quantity
Product Specifications
Product Description
Full Lace Raw Hair Wig are soft, silky and shiny in their characteristics. The company takes the lead in the manufacturing as well as delivering market. The product is well processed by making use of the easiest and most reliable methods along with the modern techniques that takes care of the reported loop holes by making the product dependable against the task assigned. Significance of the product is based upon your style in case your hair lack volume. Helping the user to achieve all new look the lace hair are not visible to eyes easily thus adding to the efficiency when it comes to the additional hair the same natural look. The merging of Full Lace Raw Hair Wig is highly admirable as well as appreciable as it is free from any sort of adhesives and toxins.
FAQs of Full Lace Raw Hair Wig
Q: What is a full lace raw hair wig?
A: A full lace raw hair wig is a top notch wig produced using natural, virgin human hair. The expression "raw" connotes that the hair has not gone through any synthetic or steam handling, keeping up with its normal surface and attributes.
Q: What separates full lace raw hair wigs from different wigs?
A: Full lace raw hair wigs are valued for their excellent quality and credibility. They are produced using hair gathered from a solitary giver, guaranteeing reliable surface and insignificant tangling. The full lace cap development considers flexible styling.
Q: How long could you at any point expect a full lace raw hair wig to endure?
A: The life span of a full lace raw hair wig relies upon variables like its quality, care, and recurrence of wear. With legitimate consideration, these wigs can most recent quite a long while, making them a solid speculation.
Q: How could you really focus on a full lace raw hair wig?
A: To keep a full lace raw hair wig, routinely wash and condition it delicately, detangle it carefully, and store it appropriately when not being used. Stick to the consideration directions gave by the producer to explicit direction.
Q: Can you swim or shower while wearing a full lace raw hair wig?
A: It's for the most part not prescribed to swim or shower while wearing a full lace raw hair wig, as water and dampness can influence the cement or tape used to get the wig, possibly making it relax or become harmed.