Natural Machine Weft Hair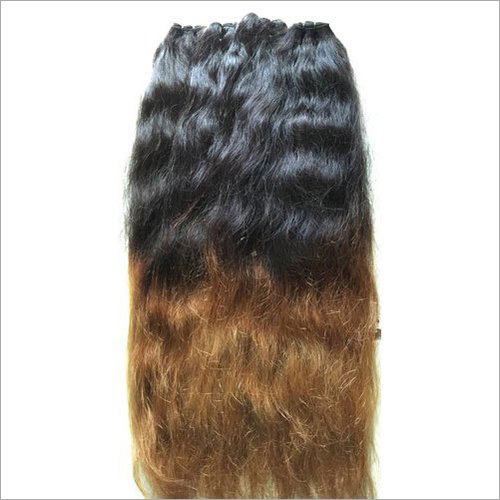 Natural Machine Weft Hair
Price And Quantity
Product Specifications
Product Description
Natural Machine Weft Hair provided by us, is a collection of hair that has been machine stitched together. The weft is a little thicker and heavier. Because of the way machine weft is formed, it can be trimmed, making them more robust and sturdier. This is very effective and easy to use. Natural Machine Weft Hair can be simply weaved, bonded, or taped onto your hair. This hair is a little bulkier in packaging, but it can be processed thinner and is more robust.
FAQs of Natural Machine Weft Hair
Q: What is Natural Machine Weft Hair?
A: Natural Machine Weft Hair alludes to heaps of human hair expansions that are sewn or machine-wefted together along the top. These wefts are normally utilized for different hair augmentation techniques to add length and volume to natural hair.
Q: What kinds of hair are ordinarily utilized for Natural Machine Weft Hair?
A: Normally utilized hair types for machine weft expansions incorporate Indian, Brazilian, Peruvian, and that's just the beginning. Each type offers various surfaces and attributes to suit individual inclinations.
Q: Can Natural Machine Weft Hair be customized or styled?
A: Yes, these wefted expansions can be redone, shaded, and styled to accomplish various looks. Nonetheless, it's vital for use alert and counsel an expert for complex modifications.
Q: How would I really focus on Natural Machine Weft Hair augmentations?
A: To keep up with machine weft hair expansions, standard washing with sans sulfate items, the utilization of intensity protectants while styling, and legitimate capacity when not being used are fundamental practices.
Q: Can Natural Machine Weft Hair extensions be reused?
A: Yes, machine weft hair expansions can be reused in the event that they are very much kept up with and looking great. Normal cleaning and legitimate stockpiling can broaden their life expectancy for different purposes.